THE 43rd ANNUAL MORRISTOWN CRAFTMARKET
Recognized as one of the "Best 200 Shows in the Nation" by Sunshine Artist MagazineNow in its 43rd continuous year, the Morristown CraftMarket is one of the top juried, longest-running and most successful fine art and fine craft shows in the nation. Each year about 150 gifted artists come from over 25 states throughout the country to exhibit in this nationally acclaimed show. Showcased is an exhibition and sale of extraordinary, one-of-a-kind and limited edition fine arts and crafts in all contemporary media.
INFO
DATES: OCTOBER 18, 19 & 20th
HOURS: FRI: 4pm-8pm, SAT 10am-6pm & SUN: 10am-5pm
LOCATION: The Morristown Armory 430 Western Avenue, Morristown NJ 07960
DIRECTIONS: Take Interstate 287 north or south to the Maple Avenue exit #30B (Bernardsville) to Route 202 North. Follow signs with our "bird logo" to the CraftMarket.
CRAFT WESTPORT
The best place to start your holiday shopping! CraftWestport, presented by the Westport Young Woman's League, is a thoughtfully curated shopping event featuring 200 modern American artists and makers! Spend the day with family and friends shopping for one-of-a-kind and uncommon items such as original fashions, accessories and jewelry; functional and sculptural works in ceramics, glass, metal, fiber, wood and mixed media; and fine art painting, printmaking, drawing and photography; and more. Indoors & Cafe on Sight.
INFO
DATES: NOVEMBER 9 & 10th
HOURS: SAT 10am-6pm & SUN: 10am-5pm
LOCATION: Staples High School 70 North Avenue Westport, CT 06880
PARKING: Free Parking with Free Shuttle to Entrance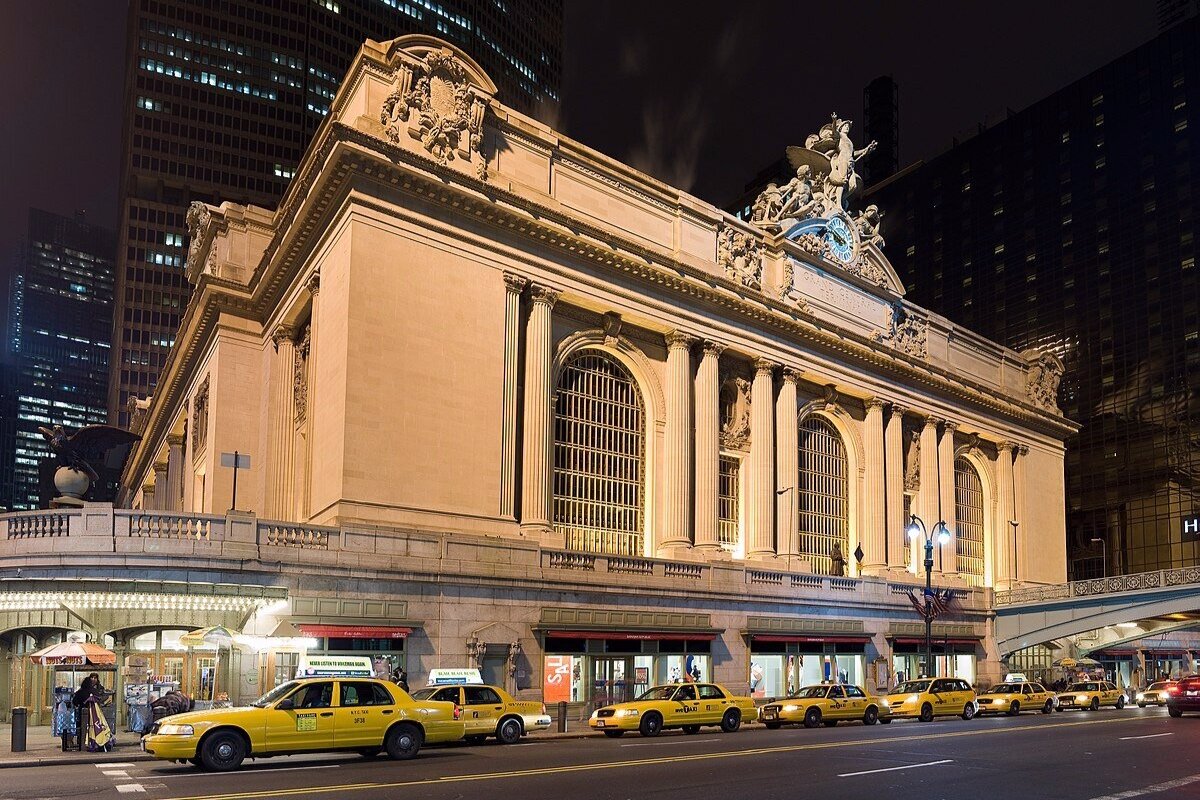 GRAND CENTRAL
HOLIDAY FAIR
NOVEMBER 18th - DECEMBER 24th
GRAND CENTRAL HOLIDAY FAIR
Elke Van Dyke Design is thrilled to join the Holiday Fair at Grand Central! For a magical, one-stop holiday-shopping experience, nothing compares to the Holiday Fair at Grand Central. The experience itself is a holiday gift. Explore one of the most beautiful architectural settings in the world featuring dozens of talented artisans. The Grand Central Terminal Holiday Fair is one of the finest, longest-running indoor holiday fairs in New York City. The Holiday Fair Committee spends the year looking for unique vendors with a focus on American-made and handmade products with locally-sourced materials or a socially-conscious business model. Vendors will take over half of the historic Vanderbilt Hall for almost six weeks to sell artwork, clothing for all ages, men's/women's accessories, children's clothing/toys and home goods. A range of products and price points guarantees that New Yorkers, commuters, and tourists alike can find interesting gift items for others as well as covet-worthy items for themselves. Since 1993, the Holiday Fair has been a must-shop destination during the holiday season.
INFO
DATES: NOVEMBER 18th - DECEMER 24th
HOURS: MON-FRI 10am-8pm, SAT 10am-7pm & SUN: 11am-6pm (closed Thanksgiving)
LOCATION: Vanderbilt Hall in Grand Central Terminal 89 E 42nd Street New York, NY 10017
SUBWAY: Take 4/5/6, 7 or S to Grand Central 42nd St.
COLUMBUS CIRCLE
HOLIDAY MARKET
COLUMBUS CIRCLE HOLIDAY MARKET
This holiday season Elke Van Dyke Design will be joining the Columbus Circle Holiday Market for our 4th year- internationally known as one of the most elegant and beautiful places for holiday shopping. Located at the entrance to Central Park, at 59th street and Central Park West, visitors lose themselves in glittering aisles of art, jewelry, home goods and delicious eats from local artisans and designers. Now in it's 17th year, the market is the perfect place to do all your holiday shopping while soaking in the splendor of winter in New York City.
INFO
DATES: DEC 4 - DEC 24, 2018
HOURS: 10am-8pm M-Sat, 10am-7pm Sun , Closes 4pm on Christmas Eve
LOCATION: Booth C18 - Columbus Circle 59th St & Central Park West
SUBWAY: A/C/E or B/D/F/M or 1 train to 59th St.